Top 7 Questions Homeschoolers Are Asked
Hey y'all! As most of y'all know by now, I am homeschooled, and have been my entire life. I've gotten A LOT of questions about being homeschooled. This post is meant to be funny, and there is absolutely no shade meant to be thrown on anyone!! Please don't take these too seriously! Here are my Top 7 Questions Homeschoolers Are Asked.
1. How do you have a social life/Do you have friends? Surprisingly, I get this one all the time. I really don't understand. Yes, I have friends!! Church is a great way to meet people. If you play sports, there's another way (and yes, before you ask, homeschoolers do play sports.) to meet great people. Also, if you have friends of friends, often times you meet the nicest people that way.


2. Do you get to do school in your pajamas? This has many different answers depending on who you talk to. For me personally, I do not wear my pajamas to school because I have to get up, get ready, and be downstairs to start school by 8:00. But yes, I do wear comfy clothes most of the time, because there's no point to wearing nice clothes if you're just going to be at home doing school! It just really depends on what I'm in the mood for.


3. Why aren't you in school? Ummmm, because I'm homeschooled? People automatically assume

a) you are sick
b) you are on school break
c) you are lazy and a drop out (more rare)
but in reality, it's just because we are pretty flexible and don't have "set times" we can leave our house/school, lol.
4. Do you wish you were in school and were normal? Ummmm, excuse me? I think I'm pretty normal, thanks. I might be a little weird, but that's because I choose to be. I take that as a compliment. No. I do not wish I were in public school. I love not waking up at the crack of dawn, lol.
5. Are your parents your best friends? Nooooo. My parents are awesome, but they are definitely not my best friends. Growing up, my mom always told me, "I am not your best friend. I am your parent. I love you, and we can be friends when you are older, but right now, my main focus is being your parent."


6. Do you have a prom? Yes, we do! Actually, different friends inviting me to like three this past year. Granted, they all got canceled, but hey, I was still invited. There is a such a thing as homeschool prom.


7.You're a homeschooler? But you seem so normal? *sigh*. Yes, I am homeschooled. No, I do not act like Steve Urkel.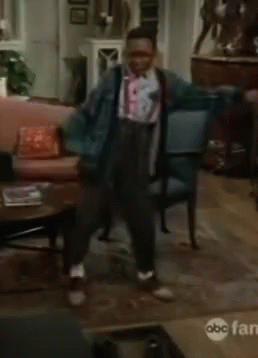 So, do you have any of these that you can relate to? Have you ever asked any of these questions?